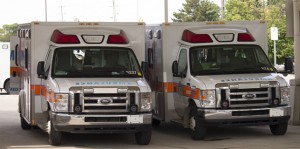 The role of Excel Care is to lead a collaborative process that facilitates recommended Treatment Plans to ensure appropriate medical care is provided to the injured individuals.
At Excel Care we will assist with your Discharge and Beyond after a Motor Vehicle Accident by addressing the following:
Advocate and coordinate activities of medical professionals, community agents, funding sources, client, and family for the goal of achieving maximum functional outcomes
Facilitate inpatient, outpatient, home services as well as medical evaluations and services in a cost effective manner
Assist in securing funding for medical equipment, supplies, medications and services
Maintain a professional rapport and open communication with all members of the team so that the care plan can be discussed objectively, problems can be identified and adjustments made as needed
Prepare reports in compliance with federal and provincial laws including the Ministry of Health and Long-Term Care requirements
To provide care service planning that is uniquely tailored to your rehabilitation needs
Funding
Services for Nurse Case Management Services are funded by Accident Benefits, or your Extended Health Care plan. Our rates are set by FSCO (Federation Services Commissions Ontario). We can also assist with developing a private payment plan to meet your needs. Please contact us directly for further information.