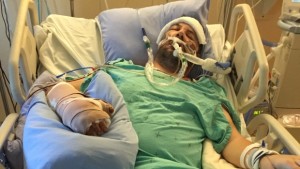 Adam Bari of Ontario, was a victim of these new auto insurance rule changes. Adam's story is an important one. If his accident had been 12 hours earlier, the family would have received $2M instead of $86K.
CLICK HERE to read Adam's story
As of June 1 2016, there were significant legislative changes in the Ontario Automobile Insurance legislation.
The changes mean that:
For non-catastrophic injuries, the current medical and rehabilitation care policy ($50,000) and attendant care ($36,000) will be combined and claimable up to $65,000 with the option of increasing the benefit to $130,000.
For catastrophic injuries, the current medical and rehabilitation care ($1,000,000) and attendant care policies ($1,000,000) will be combined, and benefits up to $1,000,000 will claimable. Individuals will also have the option to increase this coverage to $2,000,000 for an extra monthly fee.
Getting deemed catastrophic is now even more difficult for Motor Vehicle Accident victims as the the new Ontario government approach to evaluating catastrophic injuries.
The new definition removes all references to the Glasgow Coma Scale and is now determined by "Structured Interviews for the Glasgow Outcome Scale and the Extended Glasgow Outcome Scale: Guidelines for Their Use, Journal of Neurotrauma, Volume 15, Number 8, 1998" as the new tests to be used to determine whether a person has suffered a catastrophic brain injury.

DOWNLOAD THE PDF GUIDELINES HERE
structure-interview-for-the-glasgow-outcome-scale-extended
The new definition also updates the criteria for amputations, ambulatory mobility and loss of vision. The regulation indicates that the Spinal Cord Independence Measure, Version III must now be consulted when determining whether an individual is catastrophic in circumstances of paraplegia, tetraplegia or a severe impairment of ambulatory mobility.
It's even more important to capture everything you can to prior to a MVA victims release from the hospital – that's what Excel Care does best.
CLICK HERE FOR MORE ON DISCHARGE PLANNING
*Source: CBC News Hamilton by: Amanda Margison